Eindejaarsactie 2019
Zoek je een leuk eindejaarscadeautje voor je familie, je vrienden of jezelf? Dan vind je in deze aanbieding zeker iets naar jouw smaak!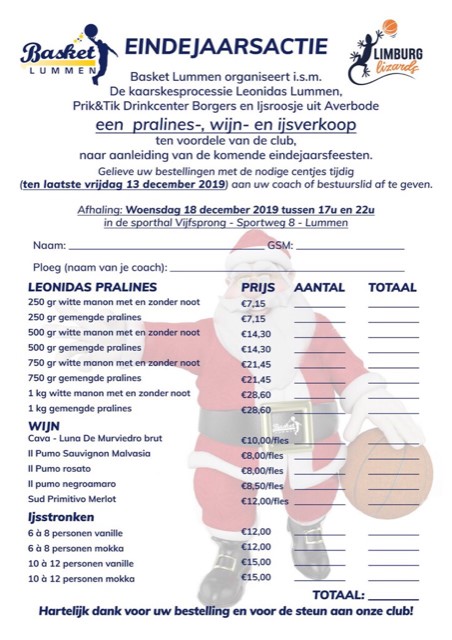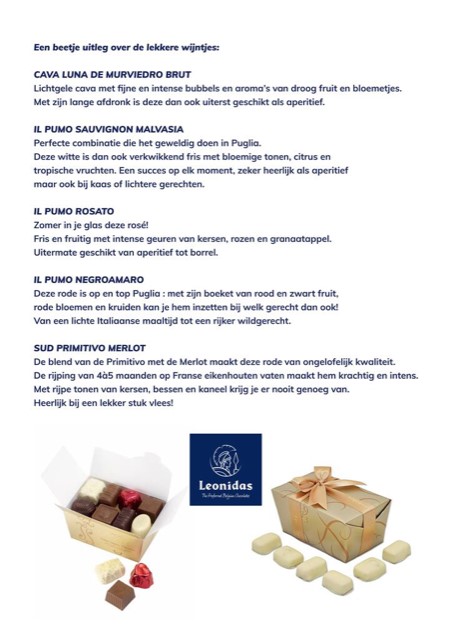 De volgende partners slaan de handen in elkaar, ten voordele van Basket Lummen:
De Kaarskesprocessie Leonidas (Lummen)
Prik & Tik Drinkcenter Borgers (Lummen)
Ijsroosje (Averbode)
Bestellen doe je zo:
Via deze link vind je het bestelformulier met alle gegevens: bestelformulier.
Vul het in en overhandig het ten laatste op vrijdag 13 december samen met het juiste bedrag aan je coach of aan een bestuurslid.
Afhalen
Je kan de heerlijke pakketjes komen afhalen op woensdag 18 december 2019 tussen 17h00 en 22h00 in sporthal De Vijfsprong, Sportweg 8 in Lummen.